Non-GMO /Non-Soy Poultry Feed For Sale: We believe that this is the best feed for our/your poultry flock and ultimately produces the healthiest poultry products for our family and customers. Please do some research on soy and then you will know why we have gone Non-Soy, everyone already knows why we went Non-GMO. Chickens fed soy based diets harbor large amounts of soy in the eggs they produce, we don't believe this overload of soy is healthy for our family or yours.

If you have your own flocks we will be happy to meet your feed needs.

16% Layer Feed $20 Per 50# Bag
18% Broiler/Grower $23 Per 50# Bag

---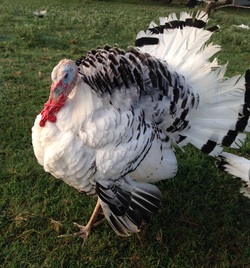 Pasture Raised Turkeys- C&C Farms raise our turkeys on pasture, where they have the all natural pleasures of fresh air, grass and bugs. The turkeys are feed our NonGMO and NonSoy feed, which enhances the healthy effects for your family.

Update: As of October 17th we only have 5 turkeys left for our 2017 Thanksgiving harvest.

---
---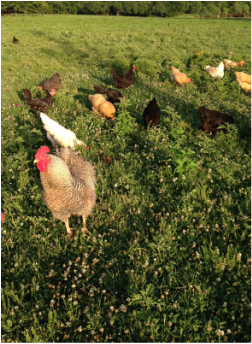 Pasture Raised Egg Layer
- If you have never eaten a farm fresh egg then you are missing out on what eggs really taste like,
I will even give you a dozen eggs free
just to prove to you that our eggs are the best tasting eggs on the planet. C&C Farms currently have around 100 free ranging laying hens including Rhode Island Reds, Bar Rock. We produce about 20 dozen eggs a week for our customers, we are currently looking for 2 new customers as we have 4 extra dozen per week right now, contact
Farmer Chris
---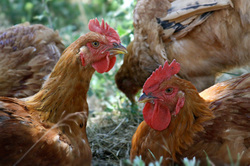 Pasture Raised Meat Chickens-
We raise meat chickens during the Spring and Fall. Our Chickens are feed our special blend of NonGMO and NonSoy feed, and are never given any antibiotics or growth hormones. Our goal is to produce the best tasting chicken in the area at a reasonable price- $3.65 per pound, "Chicken that taste like Chicken",
John Suscovich
.
---
---